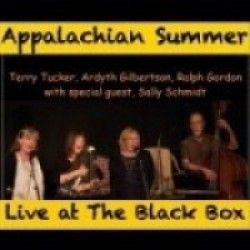 I am so excited and proud to have two new CDs to share! One is Appalachian Summer, twelve Appalachian songs, recorded live  from a concert I gave with Ardyth Gilbertson and Ralph Gordon this June at The Black Box in Shepherdstown, WV. Ralph's legendary bass pairs with my autoharp and piano as Ardyth and I sing these songs and we are joined by Sally Schmidt for three Carter Family songs.
  Listen to tracks on the Terry Tunes page. Some of the tracks    have introductions from the live performance, so if you just want to listen to clips of the music, click Buy Now and CD Baby will drop down. Click on it and you can download tracks, download the CD, buy the CD or just listen to clips. 
The Molasses CD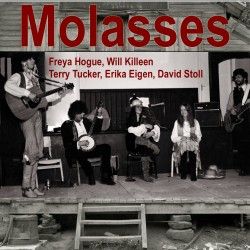 was recorded in London, England by our friend, Michael Klein with a single hanging mic - no overdubs, no mixing, just straight up as it happened. This CD really rocks if I may be so bold. Our Irish friend Will Killeen is an awesome guitarist and he drives the songs with his leads, slide guitar, banjo, harp and vocals. Freya Hogue's rhythm guitar, 12-string, harp and vocals, my autoharp, African drum and vocals, Erika Eigen's vocals and composer friend David Stoll's bass and back-up vocals completes the sound. Freya, Erika and I were Sunforest and our harmonies are rather delicious; check out "Woke Up This Mornin'" for an example. Will's vocals lead the more gritty folk blues songs and fiddle tune songs.
All the tracks can be heard on Terry Tunes, or click Buy Now and CD Baby to go straight to CD Baby, download, buy or hear sample clips.