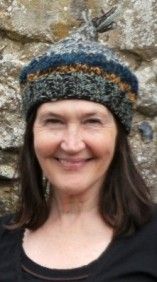 Songwriter and composer Terry Tucker is best known for "Overture to the Sun" featured in Stanley Kubrick's film, A Clockwork Orange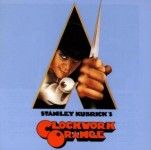 Childhood piano lessons and a degree in music from WV Wesleyan led Terry to discover her favorite music, early medieval and Renaissance, which prompted her to sing Elizabethan madrigals in Washington, D.C. with the Smithsonian Madrigal Singers directed by Jon Fesperman.  At this  time Terry was singing with two friends Freya Hogue and Erika Eigen, improvising and writing music.  The three  moved to London, England, where they became Sunforest.  An album of their songs The Sound of Sunforest, Decca Records, Deram Nova is praised and reviewed in both October 2004 and April 2005 issues of the UK magazine Record Collector. Terry wrote a new arrangement of her "Overture to the Sun" and directed the recording of it under the watchful eye of Stanley Kubrick who asked to use this music and another song from the Sunforest album written by Erika, "I Want to Marry a Lighthouse Keeper" in his film.  The recording of "Overture to the Sun" on this website is the version from The Sound of Sunforest, not the film.  
The short but illustrious life of Sunforest - touring the UK and Italy, features in Melody Maker, interviews and performances on BBC radio and television - came to an end and Terry and Freya formed a new band "Oberon" with German singer Ilse, Phil and Dave on drums and bass and guitarist Michael.  Oberon played blues and originals for US troops in Schweinfurt, Germany and toured, ending with a recording session in Frankfurt before returning to London.  A wonderful period followed of writing, arranging and recording for the BBC World Service Radio & Television. Terry worked with musicians Michael Klein, David Stoll, Magee and Freya (taking the name "Duty Free") who singly and together wrote music and arranged and recorded songs for English teaching dramas, some for CDs, some for television series. These recordings are still being sold around the world. Oxford University Press also engaged Terry and others from Duty Free to record for their English teaching productions. Outside BBC environs Duty Free performed original rock and soul as "Corps de Ballet di Roma Rock Ensemble".
Although born in the Allegheny Mountains of West Virginia, Terry never fully appreciated the songs and music of her native hills until English friend Janet Kerr introduced her to the Carter Family and other old- time Appalachian musicians. Terry learned to play mountain-style autoharp, took to the songs and music like a duck to water and later still in London, formed "Molasses" with Freya and Erika, David Stoll and Will Killeen, performing and recording a mix of old-time Appalachian songs and American blues.  Returning to the eastern U.S., Terry settled in Washington, D.C. long enough to write music for Children's Radio Theatre.  Their sixth annual, national Henny Penny Playwriting Contest for children produced four plays featuring Terry's music and songs.  These were recorded and broadcast on WPFW radio and performed live at the Kennedy Center; the production won a Peabody award and a Parents' Choice award.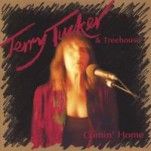 Back in West (by God!) Virginia, Terry performed with friends Ardyth and Sally as GHF (Girls Having Fun) followed by Terry and Ardyth forming "Treehouse" with Butch, John and Matt, playing festivals and venues around the area and releasing two CDs, Comin' Home in 2004 featuring Terry's songs and Treehouse in 2009 featuring originals from band members and some Latino covers.  The Treehouse cover art is by Cora Brittan with added door by Matt Robinson.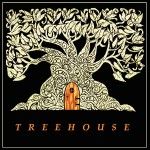 Terry performed traditional celtic songs with John Doyle and Jim Steptoe as "The Celtic Parliament" until the untimely death of the Parliament's banjo player Jim, who was best known for co-founding the bluegrass band, "Patent Pending".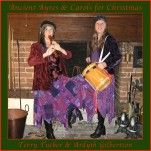 Ancient Ayres & Carols for Christmas  From Terry's passion of collecting and singing ancient, traditional Christmas carols came a collaboration with singer Ardyth Gilbertson leading to recording Ancient Ayres & Carols for Christmas in Todd Coyle's home studio.  Listen carefully and you will hear the studio cricket chirping away at the end of tracks.  Todd interviewed Terry regarding her carol collection and this CD in the Christmas 2012 debut of the online magazine, Fluent.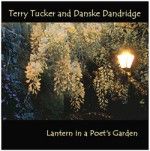 Terry Tucker & Danske Dandridge - Lantern in a Poet's Garden features Terry's music written to nine of Danske's poems and two written to the poems of Danske's cousin, Daniel Bedinger Lucas. The poems serve as lyrics to the songs and were the inspiration for the music, each song bringing the poem to life and color and each poem creating its own unique musical setting and arrangement. All the musicians playing with Terry on each track of this recording are listed on the Terry Tunes page.  
Terry has a long history of teaching for both private lessons and schools and creating music programs for  schools, notably St. Antony's in Hampstead, London, The Valley School, Seattle, Washington and the former Claymont School, Claymont Court, Charles Town, WV. Terry shares her ever-expanding collection of traditional children's songs and singing games in schools, special summer camps and wherever opportunities arise. She writes songs for children, including songs to well-known children's poems.  She  has arranged countless songs for children to enable them to accompany their songs and provide their own instrumentals
At home in Shepherdstown, Terry continues to write, arrange, record and perform her own songs and folksongs, British and Appalachian.  Gardening and caring for critters, the practice of yoga and English Morris dancing are favorite regulars in Terry's life. She currently dances with Shepherdstown Border Morris and practices yoga with Judy Jenner.  
Terry is a member of ASCAP and PRS.
 Recordings:
Lantern in a Poet's Garden
Single, "Gratias Amen"
Treehouse
Ancient Ayres & Carols for Christmas 
Comin' Home
The Sixth Annual Henny Penny Playwriting Contest
Molasses
Cassette/CD/TV series for BBC World Service Radio and Oxford University Press:
Getting On In English                                                                                                                                          
Songs Alive                                                                                                                           
English Nursery Rhymes
Follow Me
"Overture to the Sun", A Clockwork Orange, Warner Brothers, film and soundtrack CD
The Sound of Sunforest, Decca, Deram Nova/Universal Records
Keep In Touch on Facebook
Tuunes for Android Ringtone